Injured?

You Need an Experienced Personal Injury Lawyer
Slip & Fall and Car Accident Injury
Attorney in Essex County, Massachusetts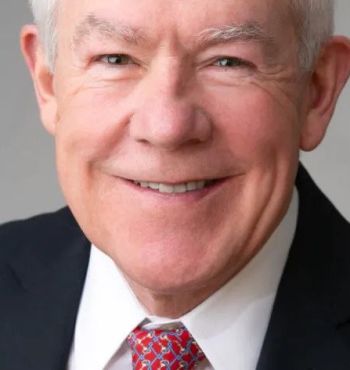 STEPHEN D. WALSH
ATTORNEY AT LAW
Meet Stephen D. Walsh, a knowledgeable attorney with over four decades of experience in personal injury law. He's been passionately advocating for clients throughout Essex County, Massachusetts, since 1975. With a strong focus on slip-and-fall accidents and motor vehicle collisions, Attorney Walsh is dedicated to assisting injury victims seeking justice and fair compensation. What drives him in this field is his genuine desire to help people in their time of need. As a personal injury attorney, Stephen takes pride in being a voice for the underdogs, skillfully navigating the complex legal landscape to level the playing field against insurance companies. With him by your side, you can trust that you have a tenacious advocate fighting for your rights and striving to secure the best possible outcome for your case.
LEARN MORE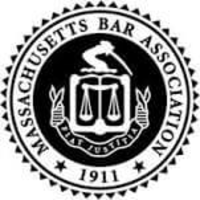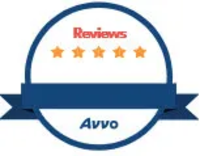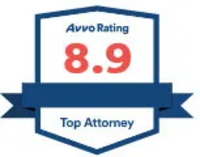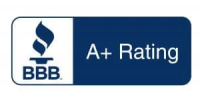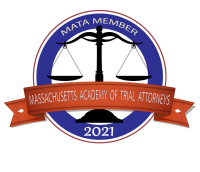 Why Choose Our Firm?
Insurance Companies Don't Intimidate Us
---
With decades of personal injury experience, we have honed our skills and knowledge to effectively challenge powerful insurance adjusters. We're well-acquainted with their tactics, and we won't let them undermine your claim. Our intuition and commitment to your justice make us the strong legal ally you need by your side, ready to protect your interests and pursue the maximum compensation you deserve.
You Only Pay Us When
We Win Your Case
---
When you choose us, you can rest assured that we operate on a contingency fee basis. This means that unless we successfully secure a favorable settlement or verdict, you won't owe us any fees. We share the risk with you, and our dedication to your recovery is unwavering. Our focus is always on your current and future best interests. Contact our law firm in Danvers, Massachusetts, to schedule a free consultation.
Testimonials
Stephen was amazing. He knows what he's doing and doesn't rush to just get things done. He is methodical and in his approach and I felt like he really took an interest in what I had to say.
Steve took exceptional care of my case. He is an extremely knowledgeable and persistent lawyer. On top of this, he is one of the nicest guys I have ever met. He took great personal care of my case throughout our time together. He always kept me informed and involved. I would highly recommend him to anyone in need of a lawyer without reservation.
Steve is not only the best attorney but also a very nice person. He took great interest in my case and also with my personal well being. Steve was always available to answer my questions. He got me a great settlement, above what I expected. I will recommend Steve to all my friends and family and to all who read this review. I am very satisfied in the way he treated me personally along with my case.
Legal Resources
Having a basic understanding of legal principles and knowing your rights can make a significant difference in personal injury cases. Empower yourself with knowledge today.

Why a Dashcam Is Important
Car accidents can cause challenges in a variety of ways, from physical injuries to damage to your vehicle or legal issues arising over who was at fault for the crash. One device that has increased in popularity in recent years can be used to provide beneficial information about your accident—a dashcam.
Read More
Skill & Compassion
You Can Count On
Accidents happen every day, but their resulting damages can change our lives forever. That's why we have the right to explore options for seeking financial compensation to cover medical bills, lost wages, and other losses we've endured due to negligence. At the Law Offices of Stephen D. Walsh, we handle a wide range of personal injury cases. Whether you've been hurt in a slip-and-fall or a motor vehicle accident, or you're seeking justice for a wrongful death or medical malpractice case, we're here to provide the compassionate support and aggressive advocacy you need. Trust our firm to navigate the legal complexities on your behalf and work tirelessly to secure a favorable outcome that matches your needs and best interests. Don't face the insurance companies alone—obtain trusted representation today.
Our attorney, Stephen D. Walsh, is a skilled and top-rated personal injury lawyer located in Essex County, Massachusetts, and serving Boston's North Shore region, including the communities of Peabody, Danvers, Salem, and Beverley. With over 40 years of practice experience, he represents clients in all types of personal injury and wrongful death matters. If you have been injured or you have lost a loved one to wrongful death, you may be uncomfortable or uncertain about seeking compensation for your losses. We understand. But it's important to know that you have a legal right to compensation. To ease your concerns, we offer free, no-risk case evaluations and operate on a contingency fee basis. Reach out to our Danvers office to share your truth and start building your case.